Saturday, May 30, 2015
Jessica & Paul
Bishop Farm
We had a beautiful little wedding this past Saturday at Bishop Farm. The style reflected a not fussy look, with elegant garden designs composed with seasonal, wild, and native flowers.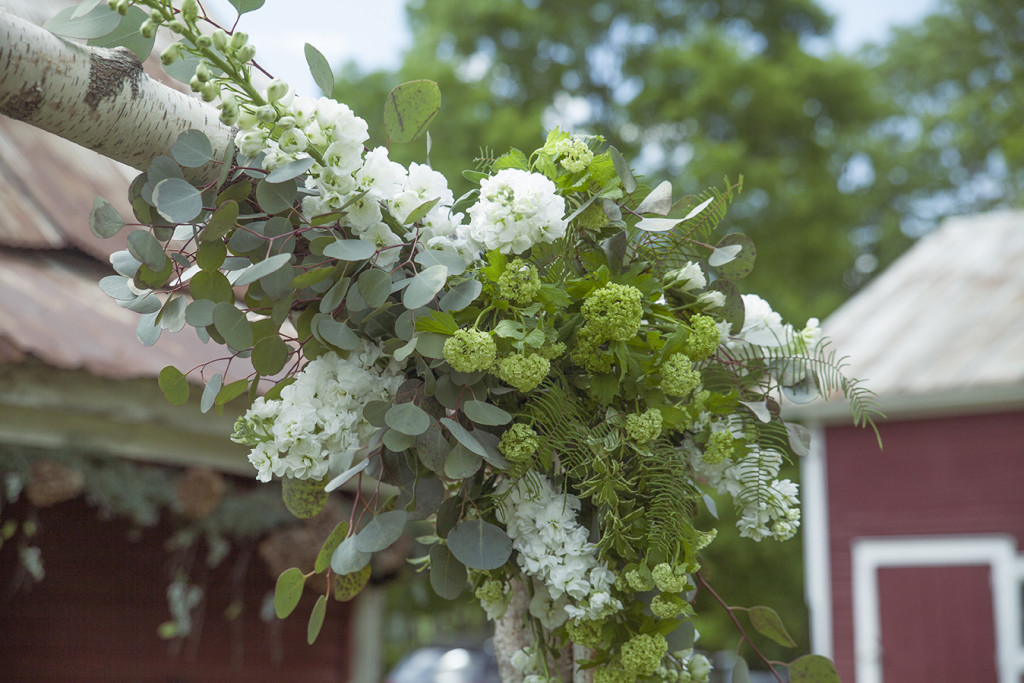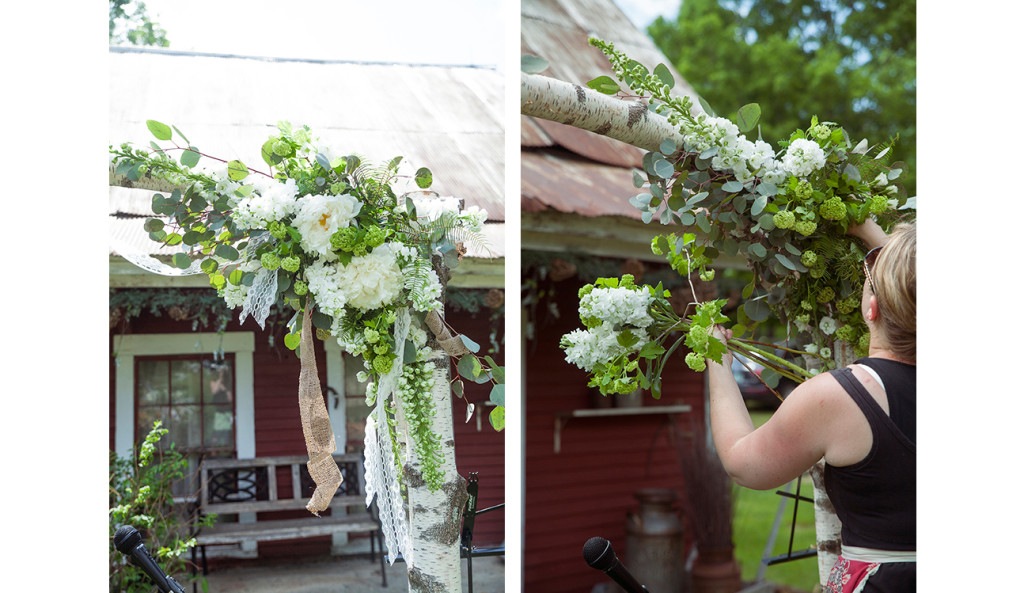 progression of the arbor's design
The sweet design of the arrangements was a complementary aesthetic to the Bishop Farm's rustic farm setting. The extra greenery blended perfectly with the lush New Hampshire spring scenery. The lace was used in the arbor to match the all lace gown of the bride, Jessica.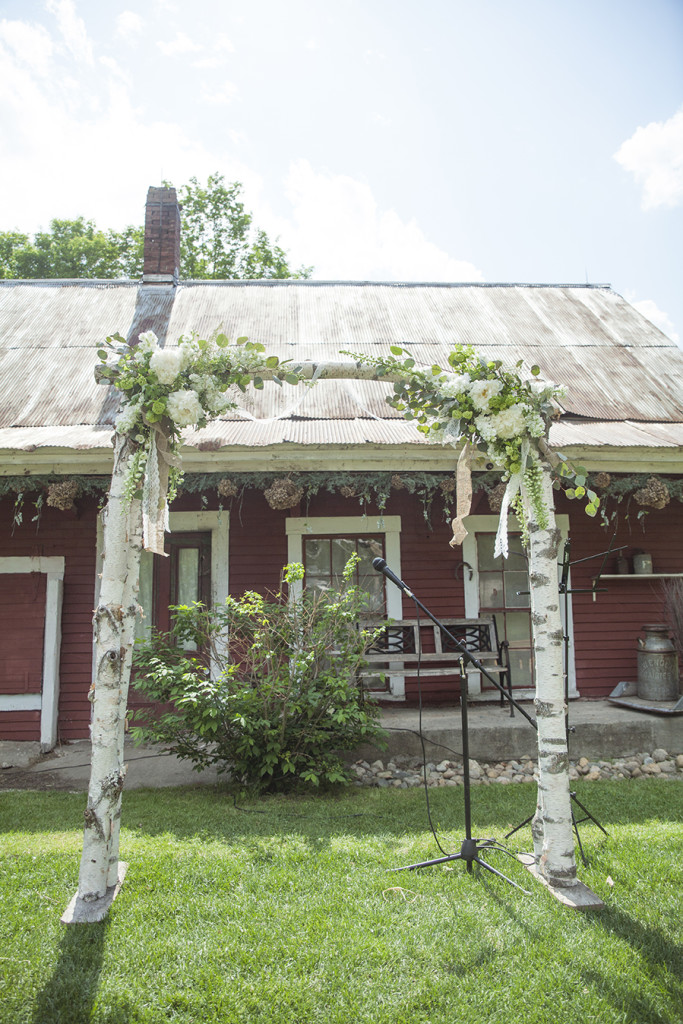 finished arbor
Inside the barn, where the reception was to be held we created some garden inspired centerpieces for the tables. They were designed in some classic mason jars lent to us by the farm. Each jar hand tied with a piece of burlap.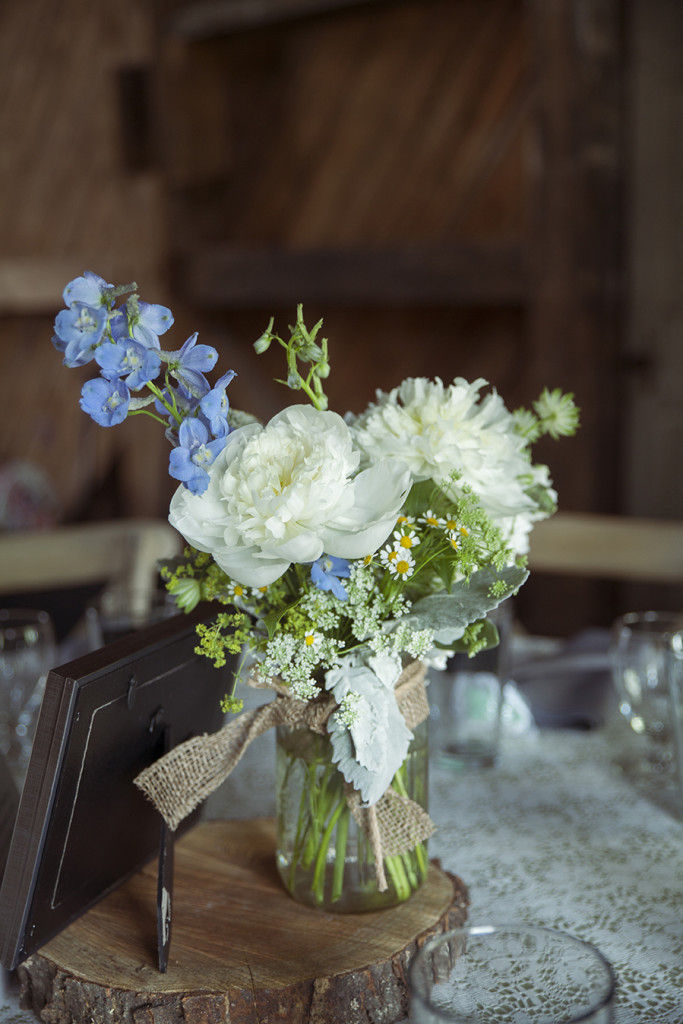 centerpiece arrangement
The bride's bouquet was a loose and natural. Textured with greens and speckled with some hints of blue. The whole thing was tied with some light ribbons and some twine.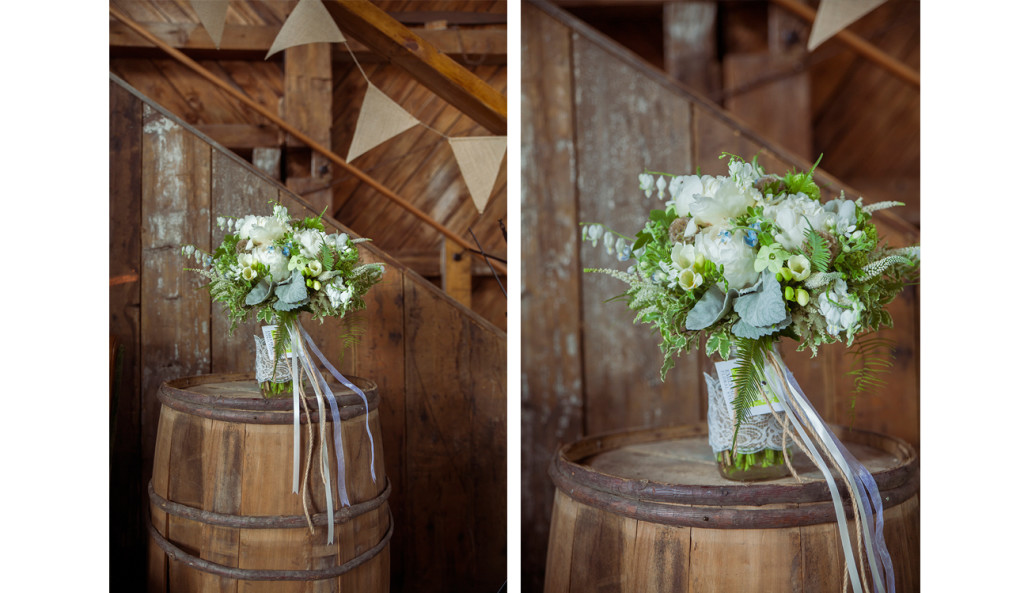 As  we were taking some photograph's of the bride's bouquet we found a little friend attached to one of the white bleeding heart's stems , a lucky lady bug!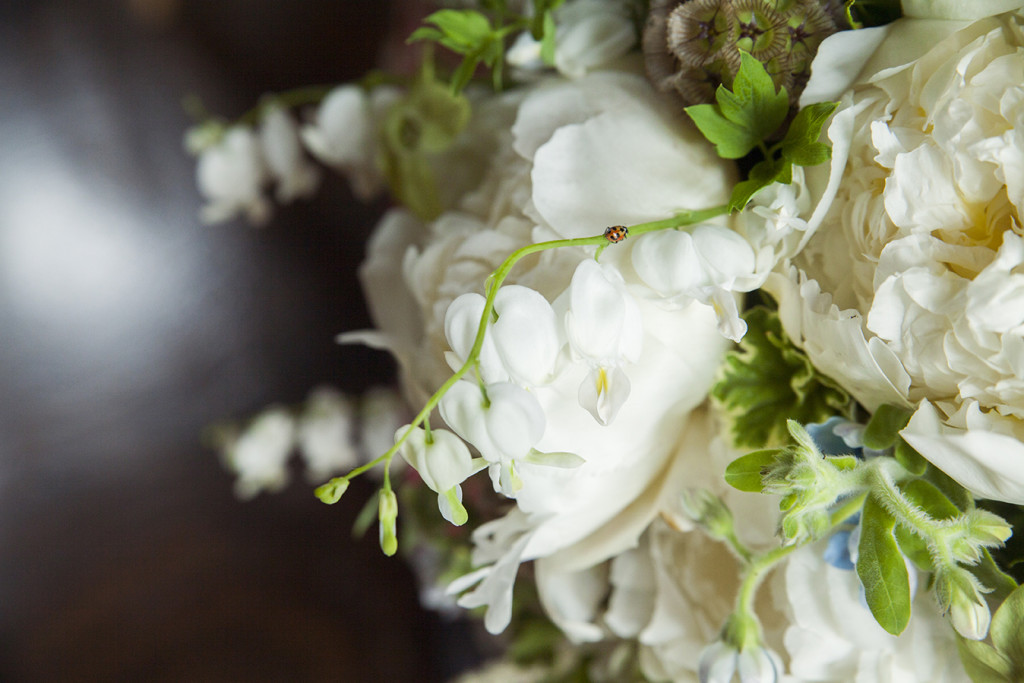 good luck lady bug
After a humid day of preparation it was a cool little treat to see! Of we created the same earthy and green feeling to then bridesmaid's bouquets as well.
The best of luck to Jessica and Paul! To many wonderful years ahead.
As wedding season has begun will be posting some weekend weddings on Monday after they take place. But before then check out our Instagram @ehfloral !!
Best Wishes,
Emily Herzig & Team