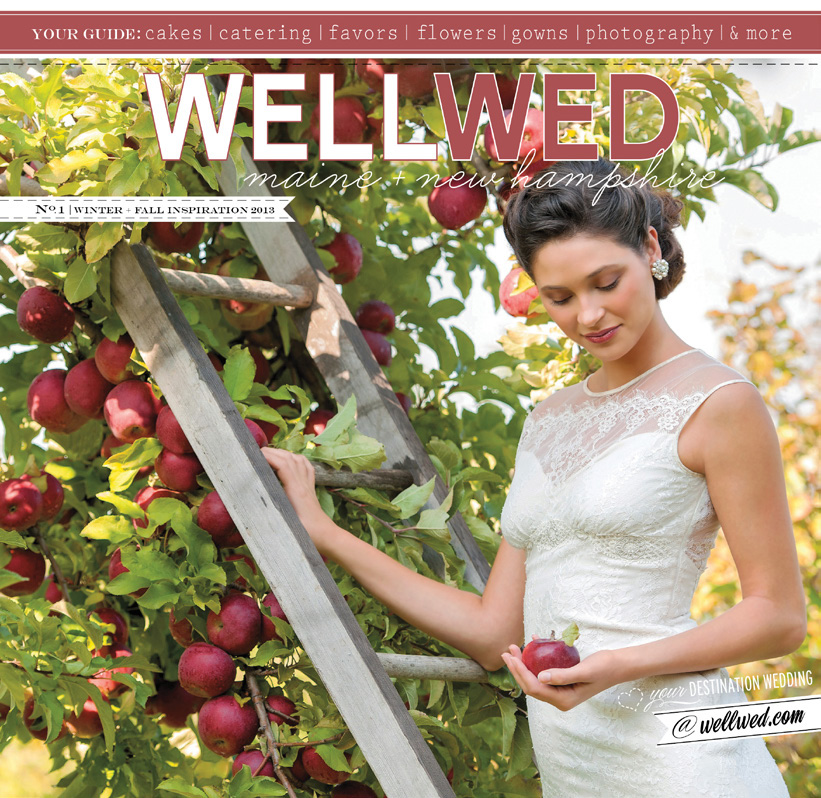 Remember the pretty wedding pictures from our inspiration shoot in Vermont Vows?  Their sister publication, WellWed Maine & New Hampshire  has picked them up, too!  Also included in the new issue is a 2-page feature titled "Unveiled:  Backstage at a New Hampshire Wedding".
The editorial profiles a wedding I designed for Keri and Mo, incorporating visual elements from both of their cultural backgrounds.  Not only does the feature show photos of my work, but I love how it conveys the process involved in planning a wedding to make both parties happy.  With all the excitement and details involved in planning a major life event, making time to sit down and have a relaxed consultation before jumping into specifics really helps make the whole process successful.
You can also check out a photo of me enjoying a local flower farm in the "noteworthy favorites" feature on page 18, and a flower box I designed on p. 134.
This issue is on stands now, and copies are also available on the WellWed.com.